Trickers is a British shoemaker in Northhampton shire. I will explain more about the brand Trickers on my actual reviews, not for the initial impression section.
I never used to like loafers, because I imagined them to be an old person shoe or for someone fancy. I am neither old nor fancy. But, I couldn't just pass on these shoes. They looked outstanding on the internet, and yes, they look great in real life too.
The upper is made of very dark green suede, almost like moss in a forest or my wife would call it a baby poop colour. It is not too green and more on the darker side like "olive", but usually the colour of olives are brighter than this. Some green coloured shoes make me feel very uncomfortable, but these don't. Maybe it's because I served in the army and this is a kind of camo green. Anyway, it's a very soothing colour that makes you feel comfortable inside.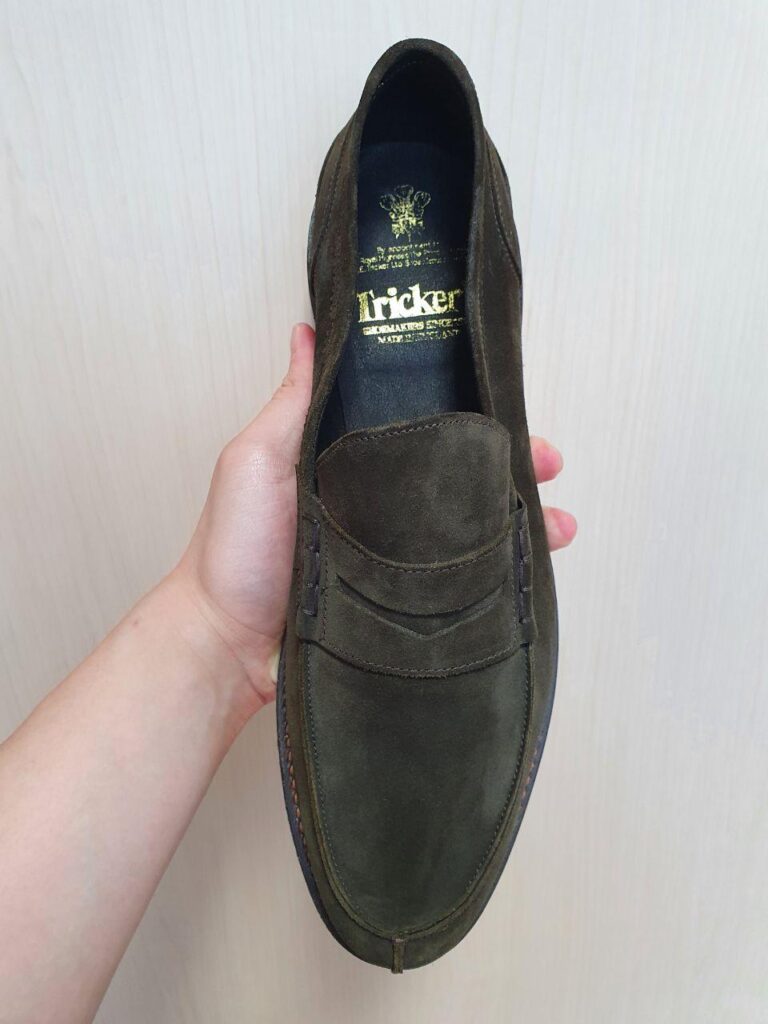 The soles are leather soles, with "Made in England" press into the soles. It's very smooth, feel the leather soles while it's smooth and beautiful because it gets dirty and scratched pretty quickly. 
Size is UK 10.5 like my other dress/formal shoes. I usually wear UK 11 for Nike or Adidas athletic shoes. 
The first impression of the shoes is impressive. I got this on sale plus extra discount, ended up not paying more than $200 for it. After receiving the shoes, I can tell you that I grabbed an excellent deal!