What is waxy Commander leather/ Waxed Commander leather?
A lot of boots and shoes are made of Waxy commander or waxed commander. However, not many people are familiar with this type of leather.
So what exactly is waxy or Waxed Commander?
Waxed commander leather is a type of leather made by Charles F Stead, or C F Stead. Charles F Stead is a tannery located in Leeds, United Kingdom. They produce a lot of different leather for boots and shoes. 
Good examples are Kudu leather, waxed commander leather and Unicorn leather. 
Today, we are going to talk about waxed commander leather. 
On Charles F Stead's website it says
"This is a rugged fashion leather, with a character all of its own. We have used our original tannage, which is designed to shrink the fibre structure by up to 25%, in order to create an appearance which after impregnation with our blend of waxes is unique. The tight fibre structure prevents any 'opening' or stretching over the toe, and our traditional, rich dyeings work with the waxes during wear, to produce a wonderful combination of natural texture and colour. Fully waterproof and Gore-Tex compatible."
So it sounds a lot similar to waxed flesh from Horween tannery. But, I would not say it's too different. Both are heavily waxed suede which creates beautiful patina and very waterproof.
Is waxed commander waterproof? Because of the amount of wax cover the suede part of the leather, it is very waterproof. Also when the wax is worn off the leather, you can rewax it with shoe wax or shoe polish.
Is waxed commander durable? Yes, waxed commander by Charles F Stead is very durable by it's nature and it does not scratch easily.
How many types of waxed commander are there? There are in total two types of waxed commander that Charles F Stead offers. One is a waxed commander original and the other is waxed commander soft. They are a bit softer than the original waxed commander so that it gives the user more comfort to wear, however it's a bit less waterproof according to Charles F stead.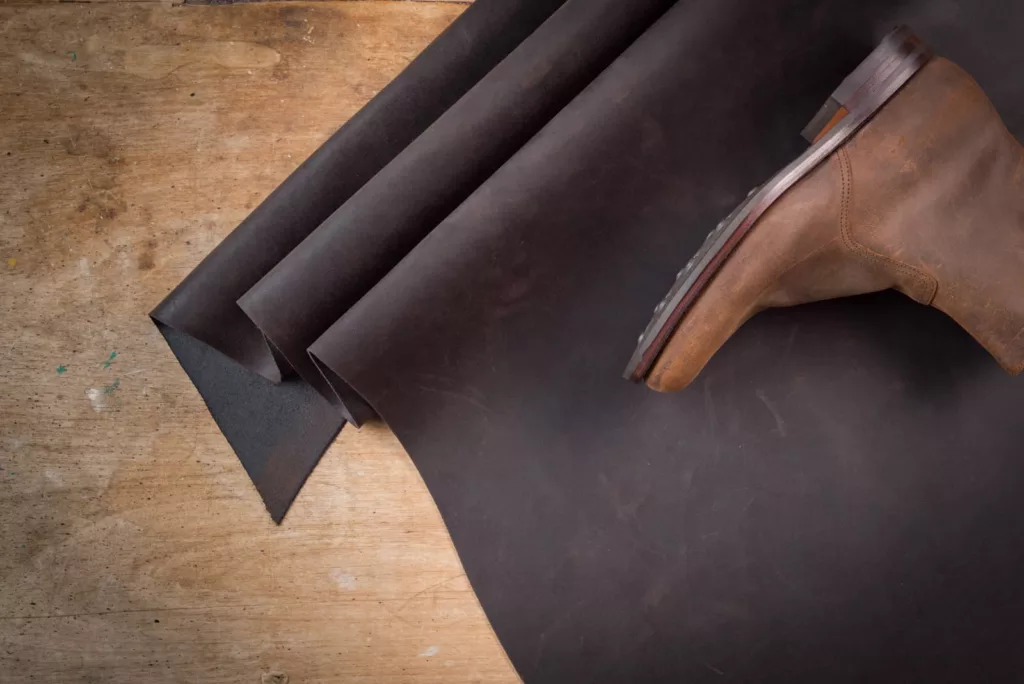 I would recommend you to try out waxed commander if you are looking for something extremally durable and waterproof.
Where can I buy waxed commander boots?