Ridgeway soles are hardwearing rubber soles that is made by Dainite. Dainite being an outsole producing company in the UK. Ridgeway soles are originally produced so that people can still wear their brogues while they play golf. Nowadays it's on your boots and shoes for your comfort and durability of your boots.
The ridgeway sole's name comes from the National Ridgeway Trail in the UK. It is a road that is described to be Britain's oldest road and Ridgeway is located in southern England. 
Authentic Ridgeway soles are durable and hard and made of rubber. The Ridgeway soles have thick lugs and unique ridge channels. Ridgeway soles should have logo and Made in England Mark.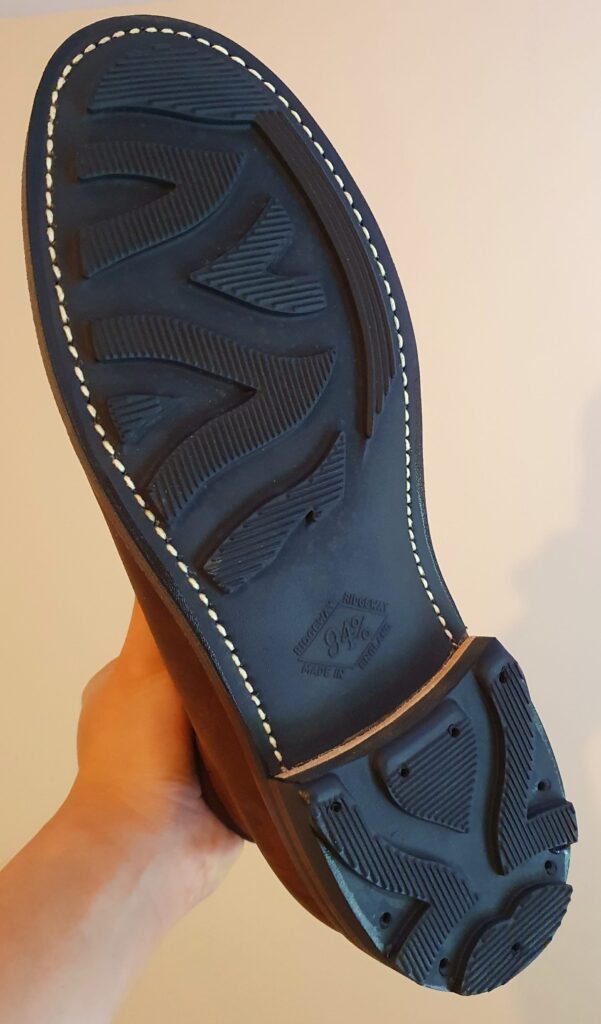 Are Ridgeway soles durable?
Ridgeway soles are one of the most durable soles you can find in the market. Ridgeway soles are made of very durable leather and the Ridges will help you with traction on slippery surfaces.