Division Road NYC has been releasing many different types of White's boots. 
Here are three recent releases.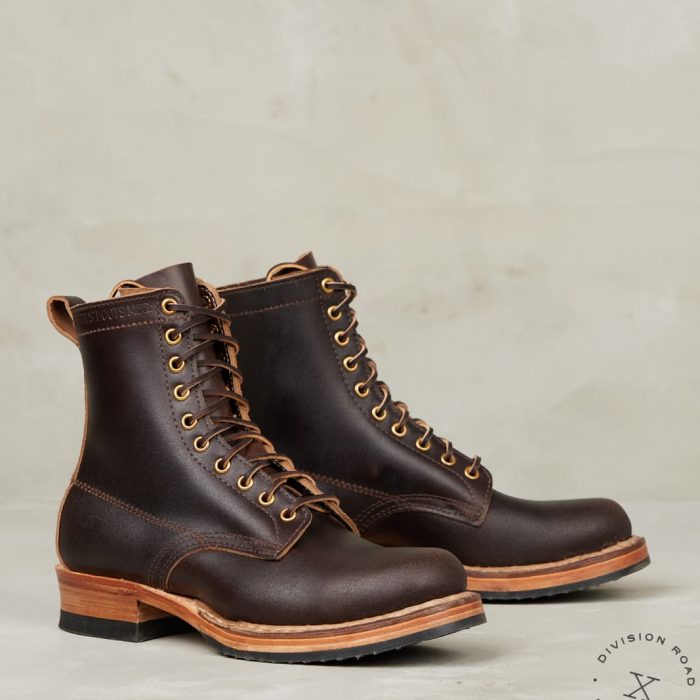 First White's boots are Semi-dress in brown waxed flesh. The build contains block logger heels and Vibram outsoles.
Purchase link is here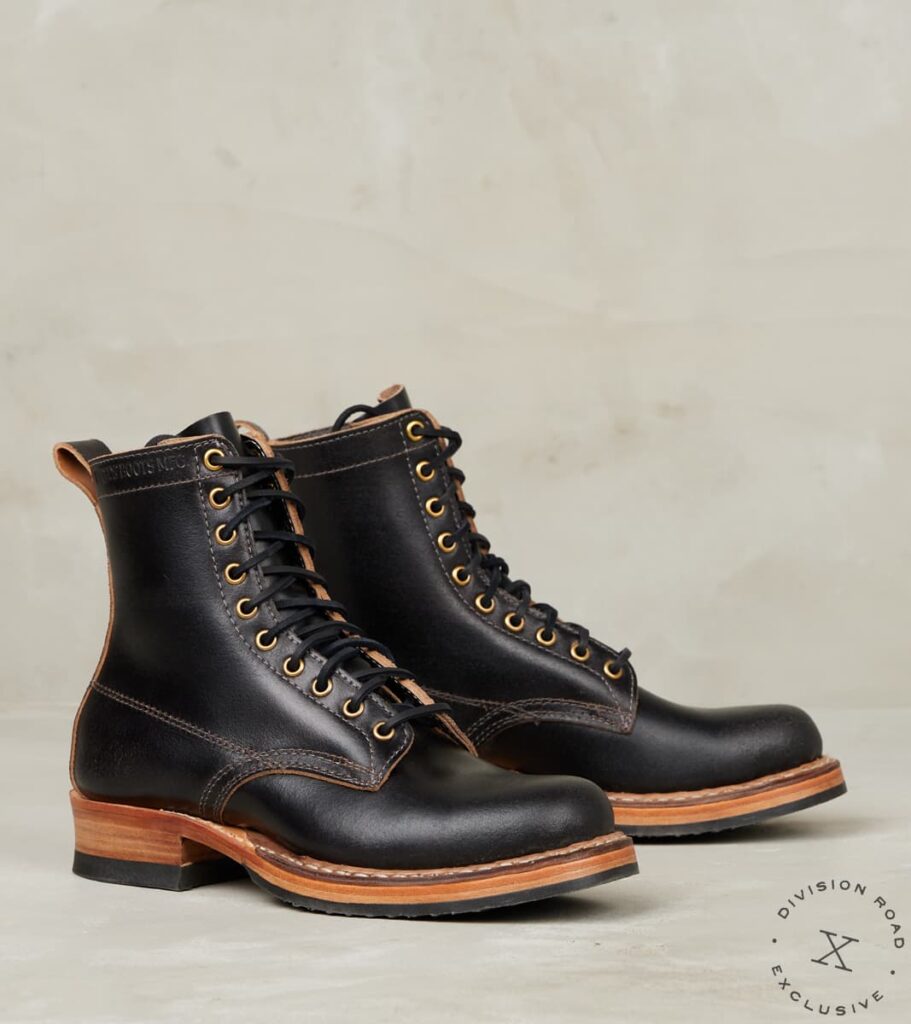 White's boots lineman 350 in olive waxed flesh from Horween. I love the colour of olive waxed flesh that it sometimes look brownish and sometimes looks green.
These White's boots have block logger heels, vibram lug outsoles and lace to toe styled upper.
Purchase link here.